Opel Experimental GT
The Experimental GT was revealed by Opel in 1965. It was not a production vehicle
but was used by the factory in research. A brochure was made available to the public to
put Opel on the map of manufacturers with the future in mind.
It was not until 1968 Opel launched the Opel GT, a car which became very popular
and still today is the basis of a large industry and market for restoration/tuning/competition,
especially in Germany and the United States.
A still existing 1965 Experimental GT is shown here in two pictures from a German event.
Thanks to Andreas Dworshak <dworscha@pilatus.mpi-stuttgart.mpg.de>
for supplying these photos from the 1995 European Opel GT meeting
in Russelsheim, Gemany. The cars shown are original cars owned by Opel.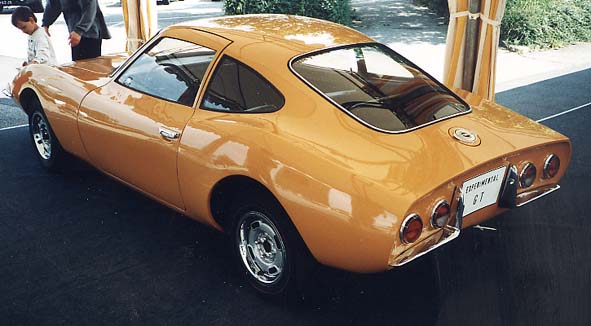 Note the man trying to stop his kid from touching the GT..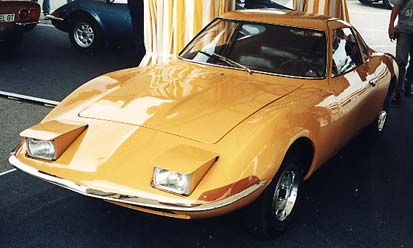 Front..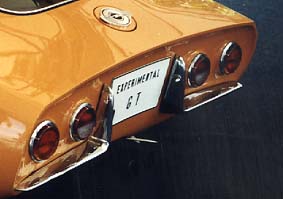 Rear.. the circular lights are identical to those on the Opel Rekord B.
If you have further material to contribute regarding this model, (photograps,
technical/historical data, we would love to be able to include it here.
---