The Phil Seed Collection
50's Opel Automobiles
Phil Seed who lives in Leidschendam, The Netherlands,
contributed these fine picture scans from his Opel brochure collection.
We have processed and edited his material further for your pleasure. Enjoy !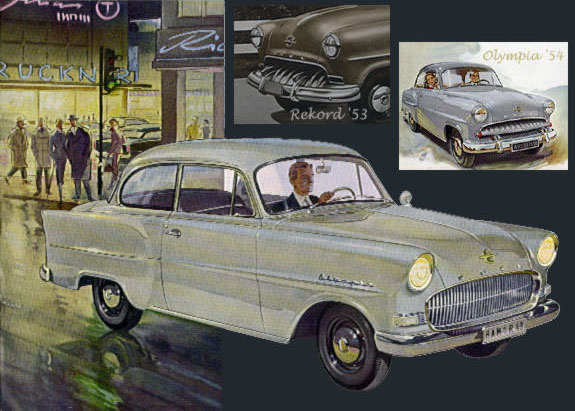 Opel Olympia 1950


Olympia Pre-1950


Kapitän 1951


Olympia '51 Cabriocoach


Olympia '53 Cabriocoach


Opel Olympia 1956


Opel Kapitän 1957 L


Olympia Coach 1951


Kapitän 1957 interior


Opel Olympia Rekord


Opel Olympia Rekord 1953


Rekord 1956 'Press Photo'


Opel Kapitän 1954
NOTE ! This page has presently no affiliation with Opel AG, the car manufacturer.
We do not sell cars, offer repair services or distribute brochure material.
Opel Classic Automobiles, by MEDIAL Web Services
Copyright 1996 MEDIAL Maskin & Data, Ängsvik 2, S-139 50 Värmdö, Sweden